form multiple file types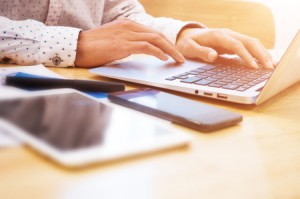 Burgess Computer Forensics provides Computer & Digital E-Discovery and Data Recovery Services as well as Expert Witness Testimony, including in-person, audio and video testimony.
We recover deleted files from cell phones.
We recover and analyze data from all kinds of digital and online media including hard drives, mobile devices, tablets, computers, electronic documents, email, SD cards, SSDs, RAIDs
We prepare evidence for litigation and presentation in court for Civil, Criminal Defense, and Court Martial and Law enforcement, in plain terms, without unnecessary jargon or doublespeak. This can be in the form of a Declaration, Affidavit, or Expert Report.
A partial list of specific services includes:
Data acquisition: Making forensic images of digital and online media
Data recovery: Recovering files from damaged operating systems or hardware.
Recover data from media where there have been attempts to sabotage, hide, delete, overwrite, or steal data.
Recover Internet History – active and deleted – sometimes hundreds of thousands of entries
Recover deleted email 
Extract and recover metadata from multiple file types
Extract and recover GPS location data from images and other files and artifacts
Detect hacking
Find and recover all images and video
Authenticate documents
Authenticate email
Identify USB devices that have been connected to a computer
Analysis of URL and web addresses
Analyze and locate IP addresses
Provide a timeline of events and files
Recover deleted text
Recover deleted messages
Identify spyware, malware, unauthorized access and remote control
Produce declarations, affidavits, and opinions for use in court.
All work is kept confidential as a matter of course. Chain of custody and nondisclosures are available.